SPOT Festival er andet end musik. SPOT tager også pulsen på de tematikker, der præger dagens musikscene og søger samtidig at give bud på fremtidige løsninger. Læs mere om festivalens 12 seminarer nedenfor.
Klik ind på det enkelte programpunkt, hvor der er information om både emner og deltagere.


Fredag 21. maj

KL. 12.00-12.50
MOBIL MARKETING I MUSIKBRANCHEN
ERFARINGER OG VISIONER
Magnus Restofte | Maria Wael | Annie Agerbek
KL. 13.00-14.00
INNOVATIONSKONKURRENCE
SKAB ET KONCEPT, DER GAVNER DANSK MUSIK
KL. 14.15-15.05
FUTUREHIT.DNA
(UK)
THE SECRETS OF HIT SONGS IN THE DIGITAL AGE
Jay Frank (US)
KL. 15.15-16.15
THE REAL DEAL
(UK)
UK MANAGERS – DANISH ARTISTS
Jonathan Morley (UK) | Stephen King (UK) | Tim Hole (UK)
Moderator: Keith Harris (UK)
KL. 16.30-17.30
DO-IT-YOURSELF
ELLERS BLIVER DET MÅSKE ALDRIG GJORT
Jesper Majdall | Noah Rosanes | Rasmus Søby Andersen
Moderator: Carsten Holm
KL. 17.10-18.10
FILM & STORYTELLING
(UK)
RECORDMAN –THE LAST AMERICAN COWBOY
Coon (US)
Lørdag 22. maj
KL. 11.00-11.50
SURVIVAL OF THE FITTEST
(UK)
A TOM WINDISH INTRODUCTION TO THE US LIVE INDUSTRY
Tom Windish (US) | Si Hawkins (UK)
KL. 12.00-12.50
GRATIS MUSIKSTREAMING OG DOWNLOAD
SMART PROMOTION, SPILDT INDTÆGT ELLER MISBRUG AF OPHAVSRETTIGHED?
Eldar Ästthórsson (IS) | Martin Gormsen | Martin J. Thörnkvist (SE) | Lena Brostrøm | Rasmus Ardahl
Moderator: Carsten Ortmann
KL. 13.00-13.50
A CONVERSATION
(UK)
FOREIGN ARTISTS IN JAPAN
Archie Meguro (JP) | Steve McClure (CA)
KL. 14.00-14.50
MUSIC PUBLISHING
(UK)
THE NEW HOME OF A&R AND THE ONLY WAY TO MAKE A LIVING?
Pelle Lidell (SE) | Jens-Markus Wegener (DE) | Rémy Peronne (FR)
Moderator: Christian Ulf-Hansen (UK)
KL. 15.00-16.15
ER NETTET BARE VARM LUFT?
Arial Hyatt (US), Morten Hjort | Christian Taagehøj | Martin Thörnkvist (SE) | Kristian Leth
Moderator: Carsten Holm
KL. 16.30-17.30
MUSIC AND GAMES – LET'S PLAY...
(UK)
Eric Friend (US) | Thomas Bärtschi | Stephen King (UK)
SPOT Festival 2010-seminarer finder sted på Radisson Blu (SAS)
- på nær "Film & Storytelling: Recordman – The Last American Cowboy", som finder sted i Musikhusets Lille Sal.
Kort
over hoteller og meget andet.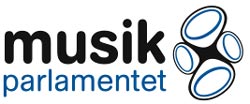 MusikParlamentet - arrangerer en række af seminarerne i samarbejde med SPOT.